Winter warming hand-crafted chai...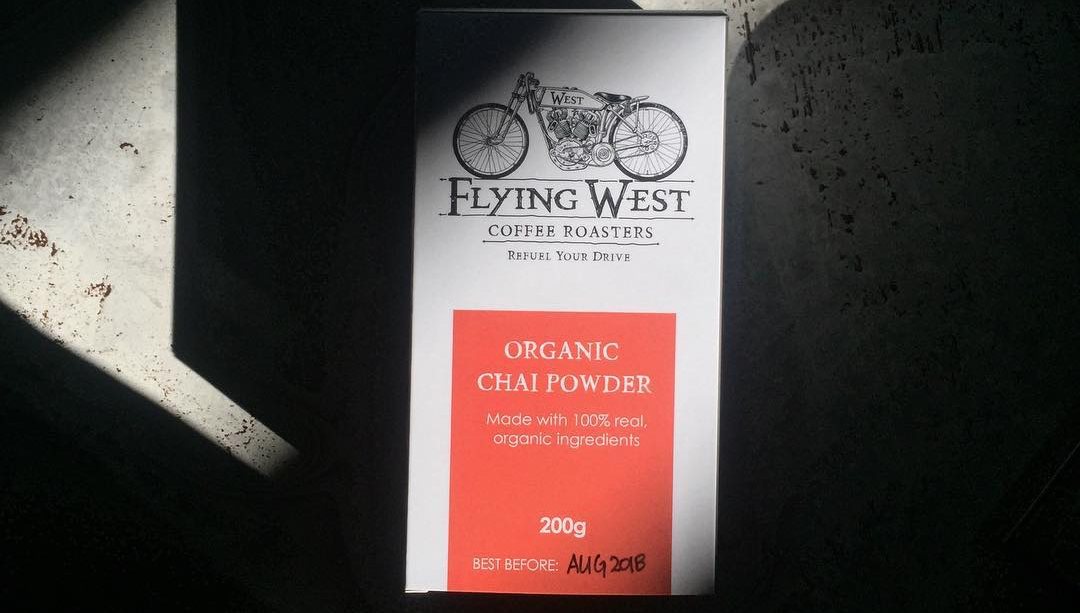 When ordering a chai latte from Flying West Roasters or one of our stockists, or making yourself a chai at home with our organic powder, not only are you are getting a drink that is good for you but one that is REAL. FULL OF FLAVOUR and 100% ORGANIC.
By combining and grinding the powerful blend of organic black tea, organic cinnamon, organic cardamom, organic ginger, organic cloves and organic black pepper, and adding minimal organic raw sugar to provide an element of sweetness we hope to provide this ancient Indian beverage in all its glory...
Below are just some of the health benefits for the spices that you'll find in Flying West Roasters chai powder...
Cinnamon: The benefits of cinnamon are phenomenal...So just to name a few... It is full of antioxidants, has anti inflammatory properties, can lowers the risk of heart disease, and has amazing digestive properties.
Cardamom: Aids digestion and supports the immune system. Cardamom also helps detoxify the body, improve circulation and may also fight respiratory allergies.
Ginger: Also aids digestion, improves circulation, boost the immune system and reduces inflammation
Cloves: Also helps digestion as well as being an antibacterial.
Back Pepper: Offers antibacterial and antioxidant support and aids digestion.
The more we learn about chai, the more we love it!!
Flying West Roasters have two chai powders available... regular and sugar free chai.
Both made with love by the crew at Flying West Roasters, here on the Sunshine Coast :)